GET CHANGED. GET DRY. GET COZY. ANYTIME. ANYWHERE
TOWELIES
A portable change room + towel with a hood all in one!
ETHICALLY MADE
We visit our makers annually!
SAND FREE
Leave the sand where it belongs.
QUICK DRYING
And up to 66% more absorbent than Microfibre.
Making a difference
ETHICALLY MADE
I (Debs) spend my time carefully designing and creating products that fit a few simple criteria, they need to be functional, amazing quality and ethically made.

I also believe you should know WHO and HOW our Towelies & other products are made.
CUSTOMER LOVE LETTERS
EVERYONE NEEDS A TOWELIE!!
"This is the 7th (and I imagine not the last) Towelie I have bought. Light, practical, fold up small, dry fast, versatile. And gorgeous colours!"
EASY CHANGING
"Spot on for changing in crazy spots, tonight sneaked in a kite session from a boat ramp, dried changed and warmed up."
"Bloody love this throw! Can't wait to get more!!! Its so lightweight but warm enough. It will be perfect all year round! It also look so beautiful on the bed/couch!"


Excellent customer service. I love their products!
Excellent customer service. I love their products!
Excellent customer service. I love their products!
BEST SELLERS
Our Towelies don't stay on our shelves long... Grab one for your next adventure before you miss out!
Buy 4 TOWELIES & save up to $75
OUR STORY, OUR PROMISE
HELPING ADVENTURERS GET CHANGED, DRY, COZY
STOKEDNZ is a lifestyle business that came about after Deb's recovered from a brain injury.

Life is short, so getting out in nature for is our JAM!

At STOKEDNZ we create lifestyle products and towel ponchos that are ethically, using 100% Turkish Cotton.

We've crafted a range of towelies (portable change room + towel in one), beach towels, wet bags + a range of LUSH homewares for all of life's adventures.
We pay our makers fairly and ensure they have epic work conditions.

FEATURED IN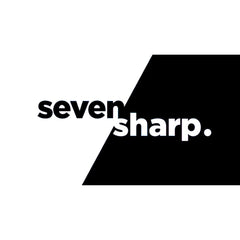 100% HAPPINESS GUARANTEE
Love your STOKEDNZ product or get your money back!
02041223535
Our phone is staffed Monday - Saturday 10-3
BEST HOODED TOWELS IN NZ!
Tired of flashing your butt to the entire car park after a surf sesh? Get changed faster, dry off and stay warm with STOKEDNZ's collection of stylish and comfortable hooded beach towels / ponchos and turkish towels. Never worry about fumbling around with another bulky beach towel while you're trying to change in and out of your wetsuit again. Whether you're looking to simplify the changing process after you're done catching waves, or you just need something comfy and cozy to wear around in any weather condition, STOKEDNZ's got you covered with our huge range of hooded beach poncho's, lightweight turkish beach towels and hooded towels for the kids. We wanted to make changing in and out of your bathers as easy and discreet as possible. So we did just that and created the Towelie, so you could change publicly more privately. STOKEDNZ is the #1 supplier of hooded beach towels in NZ. The Towelie is the best-changing poncho towel for any and all water sports. Think of it as having your own portable changing room wherever you go!

Here at STOKEDNZ, we care about this planet we call home! It is our objective to take as many steps as possible to minimize our footprint. Our products are made from 100% Turkish Cotton. We prefer cotton because not only does it keep you warm and dry, but additionally it is all-natural and eco-friendly! Our fabrics are coloured using only the safest vegetable dyes and our packaging is made out of recycled kraft and printed locally to reduce air miles. Being that the Towelie is made from 100% Turkish Cotton, you can feel confident knowing that it is durable and will last you for years. It is perfect for both warm and cold climates. Our material will keep you warm and comfy when it is cold out, as well as keep you cool and fresh in warm weather due to the breathability of the fabric. The Towelie is also super soft, smooth and cozy, so you always feel snug. Not only is the Towelie exceedingly comfy and eco-friendly but it is equally functional. The Turkish Cotton found in every Towelie is ultra-absorbent, making it perfect for drying off after a long day of surfing the break. It also includes a hood to dry your hair, keep your head warm or just save your hairdo from the beach breeze. It features a kangaroo pocket that comes in extremely handy for storing your phone, and keys, or even just to keep your hands warm. Not to mention, the Towelie is significantly lighter than a beach towel, making it much easier to toss in your bag and pack up.

The never-ending benefits of the Towelie beach poncho make it a must-have for any beach season. But our collections are not just limited to the beach. The Towelie collection also comes in kid's sizes, perfect for covering up and drying off straight out of the bath. Other favourites include towels, blankets, throws, bath robes, and even stylish van life bundles.

It's time to discover why our game-changing Towelie collection will improve all of your waterside summer experiences. The Towelie is the all-around, all-in-one, beach sport must-have. So next time you're catching dirty looks for losing your towel and sharing a little too much skin, imagine how much better your life would be with an ethically made, kiwi-owned Towelie poncho towel.
Love your STOKEDNZ product, or get a refund.
We've only had to use our happiness guarantee 3 times in almost 6 years!